Back to school!
January 11/12.
I never liked school. Didn't do well at ALL, until I got to Seneca College at age 18, signed up for Applied Communications, studied radio, TV, journalism, photography, drama and WHAM! - life changed, BIG TIME. I remember the first day of TV class, the late great Mike Monty, (yep, sadly, he was a heavy smoker), and passed away a few years ago. I still can't believe he's no longer in this world.
BEST teacher I EVER had. EVERYONE loved Mike. On that first day we all met, he suddenly launched into a tirade about Bonanza! WTF? Couldn't believe it! I was instantly enthralled. - You mean it's possible to get an A+ by talking TV? FANTASTIC!! I'd finally found my niche! Mike changed my life.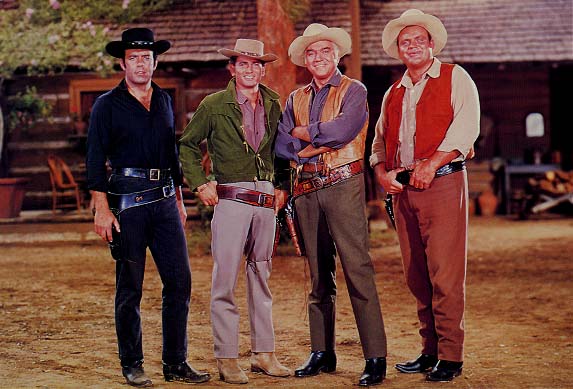 I was sitting on the floor of a tiny classroom with a group of brilliant & funny young people, (some of whom are still my good friends today). I stared at Mike, as he chained-smoked IN class, and and thought, WHAT? We're studying Pernell Roberts, "Adam", Michael Landon, ("Little Joe"), Lorne Greene, ("Ben Cartwright"), Dan Blocker, ("Hoss")??, - seriously - the Ponderosa? - Apparently, the answer was YES! FINALLY - something I GET! Something I LOVE! After failing "grade 13" - (which no longer even exists...Weird or WHAT??), I got the highest marks in the two-year media course and ended up being the Valedictorian! IMPOSSIBLE!
Who knew? Seneca, Mike Monty, Bonanza and the kids from first-semester Seneca saved me from total obscurity, oblivion or getting completely lost in this world. Here now are a few of the fabulous faces of my old Seneca pals from the dark & murky past!
(above) - the gorgeous Lynda George and my long-lost adorable friend, John Axelson, (whose manuscript I've been reading, after finally locating him online after three decades)! - Hey, speaking of Axelson, he is having some success with his book, Stalking The Average Man.
According to John (out in Nelson, B.C.), he has inked a contract agreement with GMP Distribution Services to represent his book series Stalking The Average Man, Stalking The Bridge of Reason (vol 2) - to be released in early 2012, and Stalking the Designs of Intent (vol 3) --to be released in late 2012, to independent book stores in British Columbia and Alberta. His work has also been accepted by Chapters and Coles for nationwide listings in their systems, and hardcopy distribution in selected stores in B.C. He also informs me, "This development takes me from the ill-thought-of ranks of unknown self-published writer, to that of an unknown, legitimately distributed author! - The significant difference is that, when I am homeless and hanging out at the Mall for warmth, I can point at my picture on the back cover at Coles, and say, "WTF eh?" (thanks for the update John and congrats!)
Click here to see how you can order John's book!
hilarious Rick Dade, (Global TV cameraman who moonlighted as a bagpipe player at weddings and in parades!)
talented writer (and later, railway conductor!), Jim Stockley, here with me at Axelson's wedding with Lynda.
At any rate, following Seneca, (oh, ya, and then a 30-year career in radio, TV and print), NEVER thought I'd study anything again! But I was WRONG. Ever since I heard about Jason Deline,
- actor/voice-over expert, and became Facebook friends with him, I've always wanted to take his course called FIND YOUR VOICE. Never could seem to find the time, due to Mum's illness. Never met him, never had the opportunity to work with him. But after Mum's death, decided NOW'S the time. I want to do something for MYSELF.
Attended the first session on Tuesday night. Turned out to be an absolute blast! (Exactly like that first addictive TV day at Seneca). During the two-hour class, I couldn't think of ANYTHING else, other than what Jason was teaching us.
"Us" is this amazing group in the TA2 - (Tattoo Sound + Music) - 483 Eastern Avenue at Carlaw.
(Left to right) - Dave Clark (audio engineer), students Chris Truax, Suli Ahmed, Diana Galligan, Meryle Trouble, instructor, Jason Deline & Brittney Scott.
We got to know each other a bit. Suli is a business management student at Ryerson who is switching to radio/TV. Diana has a background in web/online video work, is interested in directing & writing, often works as a clown and has a fabulous voice. Meryle (above with glasses), works at the Silver Snail comic book store on Queen Street West, is a singer, can do a mad, maniacal laugh, has a great ear for mimicry, performs at niteclubs, does Vaudeville and has an unforgettable speaking voice.
Beautiful Brittney is enthusiastic, fun and has a keen interest in v/o work and the arts. She seems very sweet.
Chris is 26. He attended Seneca (my old stompin' grounds), is an aspiring voice actor, works at CHIN Radio and does a syndicated radio show featuring Japanese dance music! A young man of eclectic talents!
Online, it says: Neko Cat (Christopher Truax) brings you pure Japanese dance music exclusively on the J-Mix from the Em studios in Downtown Toronto. I gave him a lift to the Broadview subway station (he lives WAY off in Etobicoke). Hey Chris, I can take you to Broadview station EVERY week, if you like. No problem. Anyone who went to Seneca is a friend of mine!
The first class was jam-packed with fabulous voice-over info from the very busy & highly successful
Jason Deline. He had me in hysterics when I took this shot and he launched into "angry yelling mode" (just for laughs!) In fact, to describe him from first impression, - just exact OPPOSITE of this pic! Can only say he is handsome, cool, confident, funny, easy-going, laid-back, casual and made us all feel immediately at home in the studio. Quite a unique talent.
He had each of us take turns at the mic, reading bits of real commercials. Then, he tossed us ideas - how to bring attitude & punch up the script, he talked about diction, comprehension, gave us warm-up exercises (some of which came from the students themselves), explained how to "play with extremes," deal with false realities and had no problem answering countless, off-the-wall questions. Every second was entertaining and informative.
Next week, we have an unusual assignment.
Suli (and gang), must come up with a newspaper/magazine article, or even something we write ourselves, that reflects a subject we are PASSIONATE about. (I already KNOW what I want to talk about and can guarantee nobody ELSE will choose this subject).
Won't tell you what Jason wants us to DO with our choice of article. (That would be a spoiler)! But will be fun, for sure !!!!!!!!!!!!!
Meanwhile, Dave is standing by, (er, sitting by) the board to try his best to help turn us into experts! (Good luck with THAT!)
See you all next Tuesday night gang for class #2! - Can't wait!
Labels: Brittney Scott, Chris Truax, Dave Clark, Diana Galligan, Find Your Voice, Jason Deline, Meryle Trouble, Mike Monty, Seneca College, Suli Ahmed, Tattoo Sound